Filtration Medium
Sintered stainless steel fiber mesh consists of properties superior to traditional filtration media. The mesh is robust, easy to clean, highly corrosion and mechanically resistant, and extremely malleable without compromising any filtration characteristics. It is also very heat and pressure resistant, enabling it to exhibit high viscosity and be an anti-corrosive media under harsh conditions. Our unique technology, which controls filtering accuracy by adjusting the aperture gradient, guarantees larger surface area and better capillary functions; this in turn leads to high filtration efficiency and precision.
Stainless steel sintered fiber mesh, also known as non-woven fabric, is regularly used in petrochemical products, filtration, packing film production, hydraulics filtration, demisting, gas filtration, and man-made fiber production. The mesh is produced by evenly distributing and stacking extremely fine stainless steel fibers, which are then sintered to achieve its porous structure.
Fecralloy metal felt is typically used in diesel particulate filters as well as high temperature industrial filtration felt and burners. Our Fecralloy fiber ensures high, mass efficient levels for inflow gas at T>500°C and satisfies Euro V emission standards on CO² neutrality.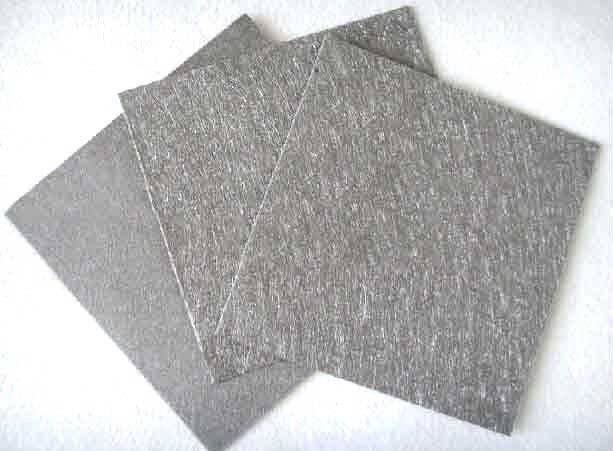 Sintered Stainless Steel/ Metal Fiber Mesh Technical Specifications
| Type | Absolute Filtering Accuracy (µm) | Bubble Point Pressure (Pa) | Permeability Ratio (10-12/m2) | Porosity(%) | Dirt Holding Capaicty (mg/cm2) |
| --- | --- | --- | --- | --- | --- |
| 3FT1 | 3 | 12,280 | 0.54 | 72 | 4.5 |
| 5FT1 | 5 | 7,580 | 1.68 | 78 | 5.1 |
| 7FT1 | 7.5 | 5,040 | 2.76 | 78 | 8.3 |
| 10FT1 | 10 | 3,680 | 5.86 | 80 | 10.5 |
| 15FT1 | 15 | 2,480 | 11.4 | 80 | 12 |
| 20FT1 | 20 | 1,850 | 23 | 82 | 18.5 |
| 25FT1 | 25 | 1,480 | 36.6 | 82 | 30.4 |
| 30FT1 | 30 | 1,230 | 43 | 83 | 33.6 |
| 40FT1 | 40 | 920 | 53 | 83 | 40.2 |
Downloadable Product Specs
C&L SSF Sintered Felt Specs